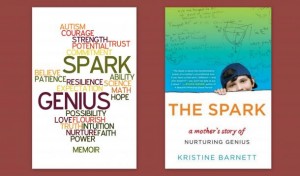 Cortland Book Club #1
Hosted by the Mead Family
October 24, 2014
We came, we saw, we talked, laughed, cried, and noshed. Our Cortland Book Club is off to a wonderful start.
Parents suggest the books, anyone from the Cortland community may read along and join in the club. Those in attendance vote for the next read. Families volunteer to host if they feel comfortable. Everyone BYOBs. Cortland teachers provide childcare at the preschool for ages 2+. We build a sense of community while engaging in a supportive and friendly discourse. Next meeting in late January, book TBA on the eNews and Facebook.
What will we remember to take away from this read?
-"Maybe I'll ask (for help) next time."
-"Keep ties with your community."
-"All children are amazing and special."
-"I need to foster my daughter's love of art."
-"Don't expect everyone to be the best at everything. We all have strengths and weaknesses."
-"Helping and guiding my children—helping them be the best people THEY can be."
-"Be your child's advocate, no matter what door is shut in your face, be their advocate."
-"Recognize that thing in every child that is so special."
-"Don't accept limits anyone wants to put on your child. Remember the tree house analogy."
-"Notice what your kids are good at, what lights them up."
-"Create a culture of support. Help your child engage in long-term projects he or she is truly interested in."
A special thank you to Ms. Karen Louis, for a fun-filled Children's Book Club of Go, Dog. Go! and for generously giving her time to the cause.
A special thank you to the Mead Family for graciously and warmly hosting, and for the delicious treats!
A special thank you to the many Cortland dads, grandparents, friends, etc. who babysat so that Cortland moms could have this night. I am truly grateful–this was a great night for all of us to be a part of.
Hope to see you at January's meet. Stay tuned.
–Ms. Amy Ewaldt